Our first guest post is from Rebecca Tatum.  I met Rebecca in July during our Creative Coaching session.  "What do you wish you could say to worship leaders?"  This is the question I asked her and here's the gem of an answer she gave us.  Enjoy…
Lead Us to Expect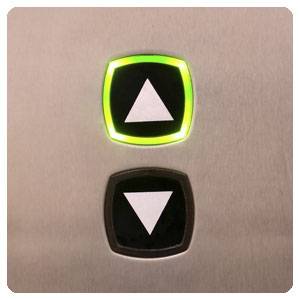 My church opens every service with Vertical Time.  The band plays calmly for about 3 minutes and scripture is projected on the screen.  It helps to transition from social engagement with the congregation to spiritual engagement with the King of Kings.  Some people stare at the screen, others read the Bible, many pray, and a few fidget restlessly.
I under-estimated the value of Vertical Time until I visited another church.  For an individual with attention deficit issues, transferring from meet-and-greet to worship was like being asked unexpectedly to perform stand-up comedy.  My brain froze.  I was like a deer trapped in headlights.  I felt panicked.  "Hurry, Rebecca.  Stop thinking about the rich conversation from 12 seconds ago and throw your hands in the air.  Focus.  It's time to worship Jesus through song.  Don't just stand there – RAISE your flippin' HANDS!" 
The average person, at this point, would realize that it's time to shut off the inner-monologue and focus.  Maybe I'm not the average person, but I'm surely not the only one with a stream of consciousness that operates in over-drive.  I know what you're thinking, "Why don't you just show up 5 minutes early so you can focus and spend a few minutes in contemplative prayer?"  Good point, but that creates another issue entirely.  Lingering in the sanctuary quietly before service inevitably leads to one of the following:
1)  A well-meaning member of the prayer team assumes you're seeking counsel or prayer.  You think to yourself, "Ironic that you are here, prayer warrior, because I was just praying that everyone would just leave me alone."  That's always an awkward exchange.  Always.
2)  Someone assumes that you are new or misplaced which leads to the generic what-is-your-name-how-are-you-where-are-you-from line of questioning from the hospitality team.  Not exactly conducive to focus.
So worship leaders, I have a request.  You are talented, gifted, over-worked and under-appreciated.  You leave your hearts on the stage for us to see every week (and if you don't, maybe this isn't your calling).  You invite the Holy Spirit.  You lead the congregation in praise and prayer.  None of that matters if people aren't fully engaged.  None of that matters if folks are too busy thinking about a new acquaintance instead.  Help us bridge the gap and make room for the Holy Spirit to work.  If we're intentional about clearing our minds and welcoming the Kingdom of God, we're sure to see Him move.  Give us a few minutes to seek God and develop a sense of expectancy.
Then you will call upon me and come and pray to me, and I will listen to you.  You will seek me and find me when you seek me with all of your heart. ~ Jeremiah 29:12,13 NIV
Oh, I'd like to add one more thing:  Have fun!   Nehemiah 8:10 may be one of the most over-used and abused verses in the Bible, but that doesn't make it any less beautiful – the joy of the Lord is your strength!
Written by Rebecca Tatum.
Rebecca is the women's ministry leader at Maryville Vineyard Church in Tennessee.  She describes herself as a foot-in-mouth Peter-type.  Follow as she wrestles to live her vision statement, "Always having the courage to blaze a trail with faith in Jesus Christ as my compass" at www.RebeccaTatum.com.